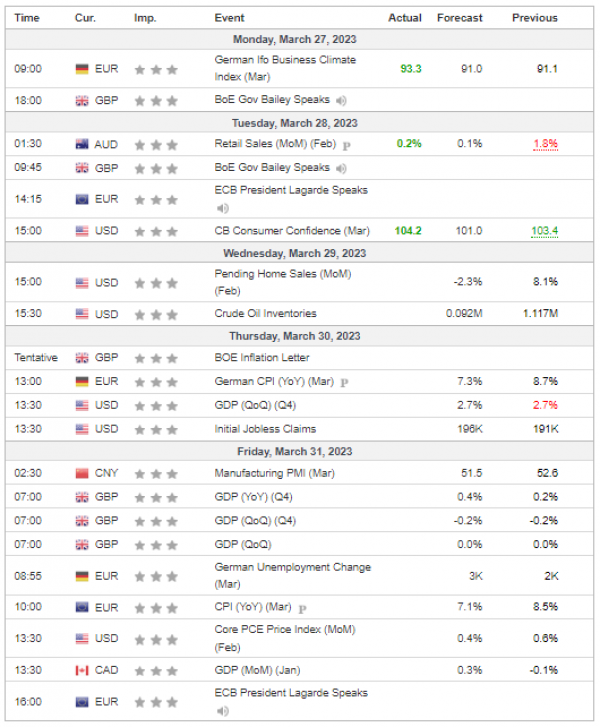 The Eurodollar traded higher over the week as concerns over the mini banking crisis eased. In testimony to senate US Treasury secretary Yellen vowed to safeguard the deposits of savers. The Fed met and increased rates by 25 basis points, as expected.
The British pound rose after UK CPI Inflation data came in higher than expected early in the week. The figures kept pressure on the bank of England to keep raising interest rates and the bank duly increased rates by 25 basis points on Thursday.
The USD/Yen pair fell as traders continued to find the Japanese currency an attractive safe haven option.
Gold prices increased as traders continued to buy the precious metal amid geopolitical and financial sector risks. Prices have been supported by expectations that the Fed will cut rates this year at least three times.
US stocks moved slightly higher as traders felt reassured by statements from the US administration and looked forward to interest rate cuts which analysts expect to begin as soon as July.
Oil prices climbed on general market optimism and on a report from Goldman Sachs stating that oil demand in China is surging to 16 million barrels per day. OPEC meets next week and looks set to continue the current deal of cutting 2 million barrels per day or output.