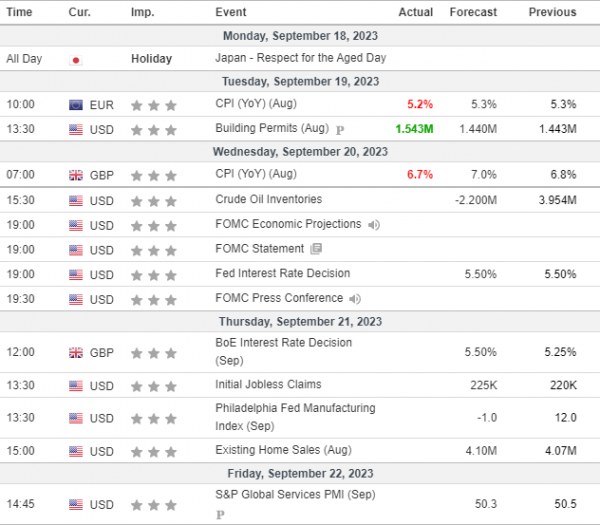 The Eurodollar hit a five-month low after the ECB hike interest rates by 25 basis points to 4.5%. President Lagarde stated that further rate hikes in the near future are unlikely.
The British pound dollar currency pair continued to drop after the Producer Price Index, US inflation linked data, came in higher than expected.
The USD/Yen pair rose again ahead of this week's Bank of Japan interest rate decision. Central bank board members have recently suggested the ultra-easy policy may change by the end of the year.
Gold prices rose slightly after spending much of the week in the red. The precious metal moved higher after North Korea's President Kim visited Moscow to speak to President Putin.
US stocks finished the week slightly lower. The IPO listing of AI linked stock ARM on September 14th caused excitement among investors. ARM's stock price rose by 31.5% on its first day of trading.
Oil prices pushed higher to record another ten-month high after data from China suggested that the economic slowdown may be temporary and that oil demand could grow. Oil markets are tight and prices are continuing to rise this week.