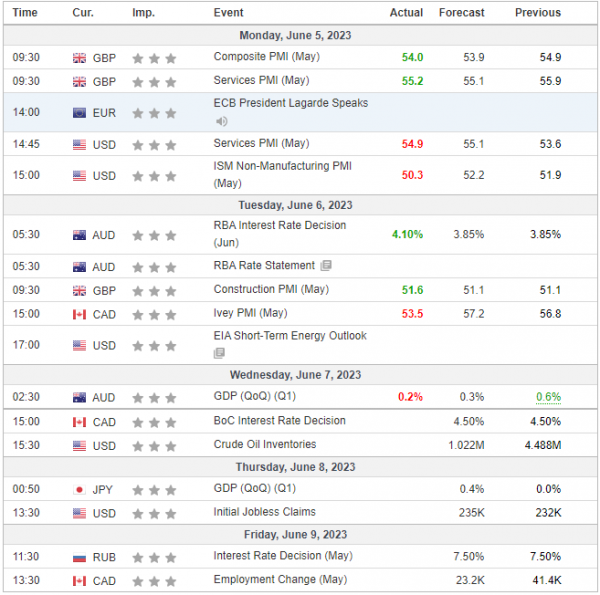 The Eurodollar fell to fresh multi month lows last week. European Central Bank President Lagarde stated the bank remained committed to curbing inflation after Eurozone inflation data came in lower than expected.
The British pound fell against the dollar after US job additions and other economic data came in higher than expected pushing the dollar higher against its peers.
The USD/Yen pair edged lower after hitting a fresh six month high after Japanese central bank officials hinted that they may support the yen in the foreign currency markets.
Gold prices traded slightly higher in a volatile week which saw more than one week highs after two Fed officials suggested a pause in rate hikes this month may be on the cards.
US stocks kept pushing higher, with tech stocks again outperforming the rest. Tesla returned among the top performers after its CEO, Elon Musk, visited China and met top officials.
Oil prices finished the week steady ahead of the weekend's OPEC meeting with most traders predicting no change in output policy. In a surprise move, Saudi Arabia decided to voluntarily cut production by one million barrels per day.