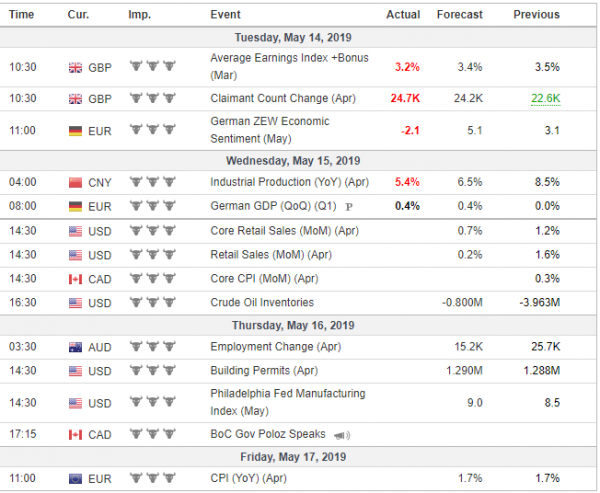 The euro recovered last week against the dollar but was vulnerable on Tuesday as economic data showed a slump in business sentiment in Germany. Rising U.S. government yields provided support for the dollar.
The British pound lost ground against the dollar. UK Premier Theresa May is under pressure to quit the talks with Labour party and give up idea of a compromise deal concerning a customs union with the EU.
The Japanese yen strengthened strongly on heightened risk aversion in the global financial markets.
The USD/TRY currency pair hit broke through the psychologically important six dollar level to hit a fresh high as the Turkish Lira declined sharply against a basket of other currencies - mainly due to the ongoing threat of US sanctions due to Turkey's decision to purchase Russian missile systems for its military.
The US and China did not find a solution for their trade-related negotiations. On Friday, the US imposed new tariffs on imports from China, while China retaliated on Monday by imposing 25% levies on $60 billion worth of U.S. products including soybeans, beef etc. It also threatened to dump its largely held portfolio of US Treasuries.
Gold prices also rose as the trade war escalated, while U.S. indexes fell sharply last week pressured by the same worries.
Oil prices were very choppy pressured by the turmoil caused by the U.S.-China relations, but supported by rising tensions in the Middle East at the same time, which provided support for oil prices. U.S. oil rigs count fell by 2 units last week.