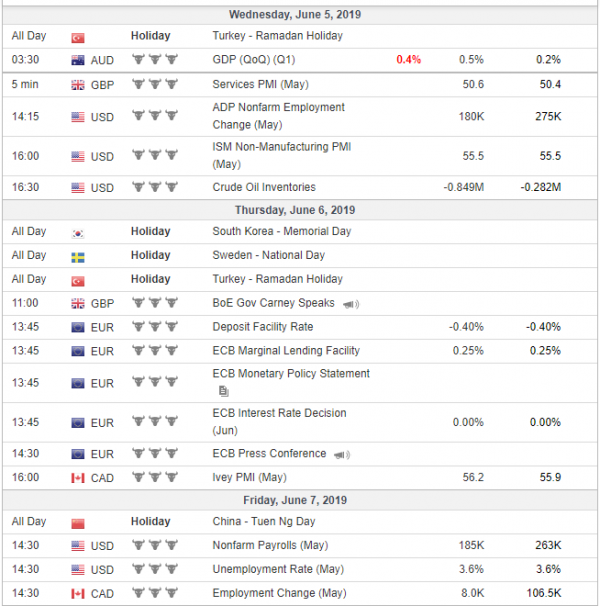 The euro strengthened last week against the dollar, which is under pressure as expectations of a Fed rate cut in the second half of this year increased significantly. The European Central Bank will hold its monetary policy meeting on Thursday as weak economic data continues to plague the Eurozone.
On Friday the British pound hit a five-month low against the dollar before recovering on a weakening dollar as political and economic uncertainty caused by the Brexit issue continues to dominate market sentiment.
The Japanese yen continued to strengthen with the soft US monetary policy on the horizon and find some safe haven demand on worsening trade relations between the US and the rest of the world.
Gold prices strongly rose last week. A weakening dollar and trade war between the US and China pushed investors towards fixed income securities and gold. On Monday, China rejected U.S. criticism and reiterated that trade talk setbacks were White House's fault.
U.S. stock indexes also fell last week pressured by declining US government bond yields and a rise in popularity of safe haven instruments. In May US stocks had their worst month so far this year as investors are growing increasingly worried as to how long the trade war might last.
Oil prices nose-dived by nearly ten percent last week. Slowing global economic growth coupled with uncertainties related to international trade relations turned the focus of oil traders to the potential for weakening demand. In an attempt to prevent a sharper decline in oil prices, Saudi Energy Minister Ali-Falih stated on Monday that he was confident of an OPEC+ deal extension beyond June.