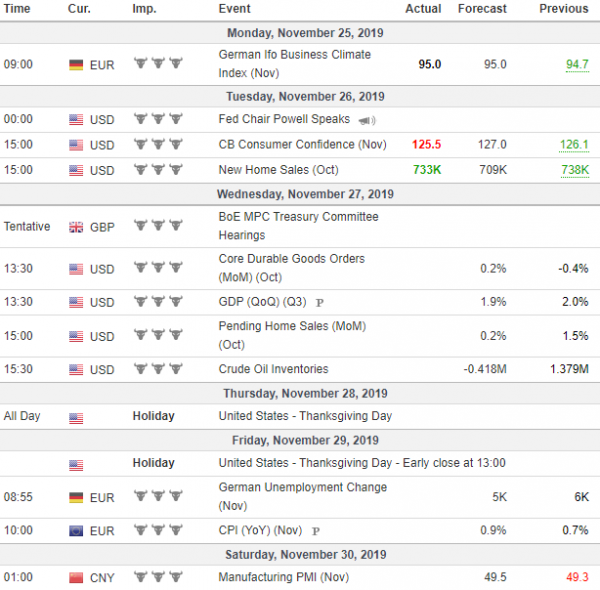 The euro weakened against the dollar last week. The slowing of the euro zone services sector and business expectations in Germany weighed on the common European currency.
The British pound receded against the dollar as the latest opinion polls showed that support for the Conservative Party narrowed to less than double-digits according to some polls.
The Japanese yen also weakened after reports that China and US top trade negotiators held phone talks in an attempt to conclude a phase one deal. As a sign of good will, Beijing undertook to protect and enforce intellectual property rights, while pressing for more extensive tariff rollbacks according to people familiar with the matter.
Overall, the dollar index, which follows the performance of the US currency compared to six major global currencies, rose again breaking above 98 points this week.
Gold prices continued its downward price trajectory. The US economy is in solid shape and Fed Chair Jerome Powell stated on Monday that monetary policy is well positioned to support the strong labor market.
US stock indexes reached fresh all-time highs on rising hopes for a trade deal and solid macroeconomic fundamentals.
Crude oil prices climbed last week after comments from the US and China kept alive hopes that the world's two largest economies will agree to conclude a first phase deal. On the supply side, the OPEC+ meets on December 5-6 at its headquarters in Vienna. While the majority of watchers anticipate production cuts will be extended until summer, analysts at J.P. Morgan expect that OPEC+ may extend output cuts until the end of 2020, the bank said.