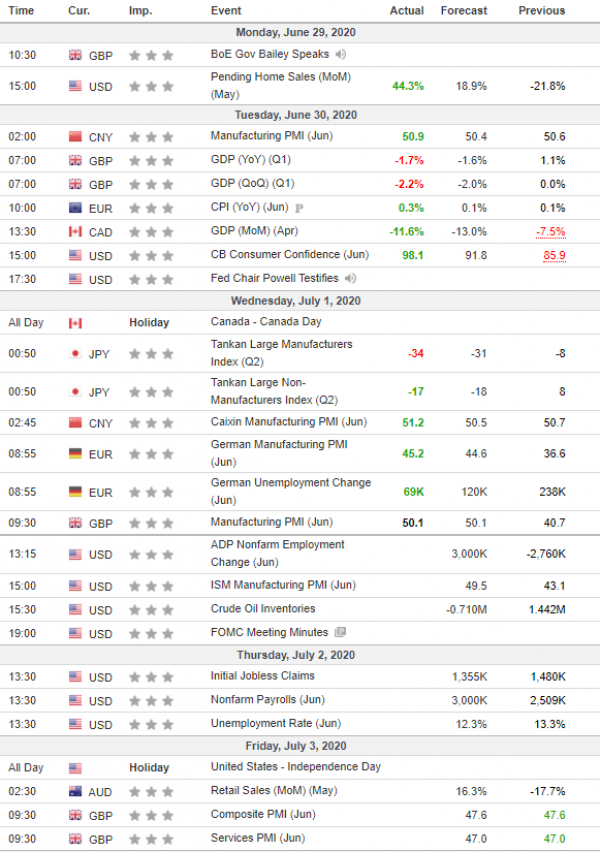 The euro weakened against the dollar last week. Post-covid optimism was waning as the increasing number of infections worldwide provided support for the dollar. In addition, the IMF revision of the depressed GDP figure in the EU this year weighed on the common European currency. Christine Lagarde, President of the ECB, pledged to continue supporting the economy and called on governments to play their part.
The British pound retreated sharply. The British economy shrank more than expected in the first (pre-covid) quarter, while the current account deficit widened. The UK re-imposed restrictions in a local flare-up in Leicester. Brexit talks are eyed as they resume this week.
The Japanese yen weakened against the dollar. Dismal Japanese data and very promising numbers from the US real estate market in May, released on Tuesday, pushed the currency pair up.
Gold prices continued to rise and hit an almost 8 year high, ending the quarter with the strongest increase in years as central banks continued liquidity support push it higher. However, high historical evaluations are limiting the upside potential of the yellow metal.
US stock indexes slightly fell as the new wave of infections in the Southern parts of the US was a major drag on investor sentiment.
Crude oil slightly fell last week, as concerns that high numbers of coronavirus infections around the world could hamper fuel demand. Libya is preparing to resume its exports, which also weighed on oil prices.