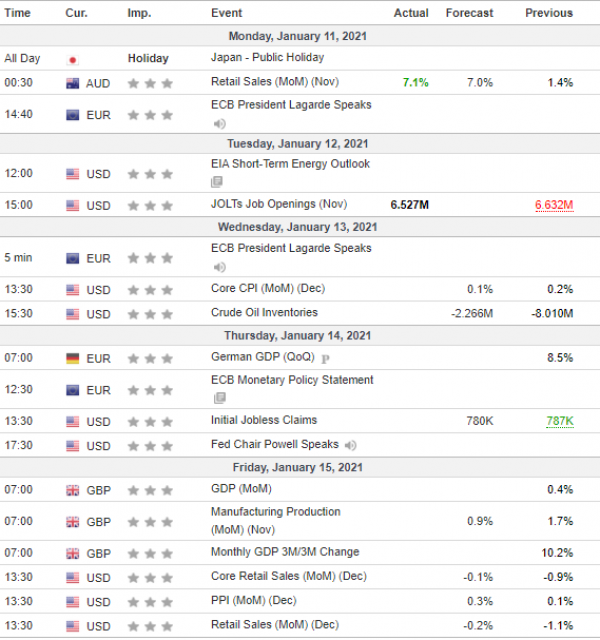 The euro sharply fell against the dollar. The increase in long-term government bond yields strengthened the oversold dollar higher against all major currencies. The Pandemic continues raging on both sides of the Atlantic. The consequences of festive season gatherings are yet to be seen.
The British currency remained subdued due to a worsening health situation in Great Britain and strict lockdown measures. However, Andrew Bailey, Bank of England's governor said on Tuesday that negative rates were a controversial issue, providing support to the pound. The pound also found support on the increase in the UK's vaccination rate.
The Japanese yen weakened as the dollar bounced back on increase long term yields.
Elections in Georgia showed that control of the US Senate is now in democratic hands, which may continue to exert pressure on the dollar in months to come.
US stock indexes rose slightly. On Friday, big banks are set to publish their quarterly reports kicking off the earnings season.
Gold prices were in free fall as the rise in bond yields diminished the appeal of precious metals.
Crude oil prices rose sharply after ministers of oil producing nations decided not to increase production. On top of that, Saudi Arabia decided to voluntarily reduce its production by 1 million barrels a day in February and March. An additional boost was provided by a further drop in US crude stockpiles.