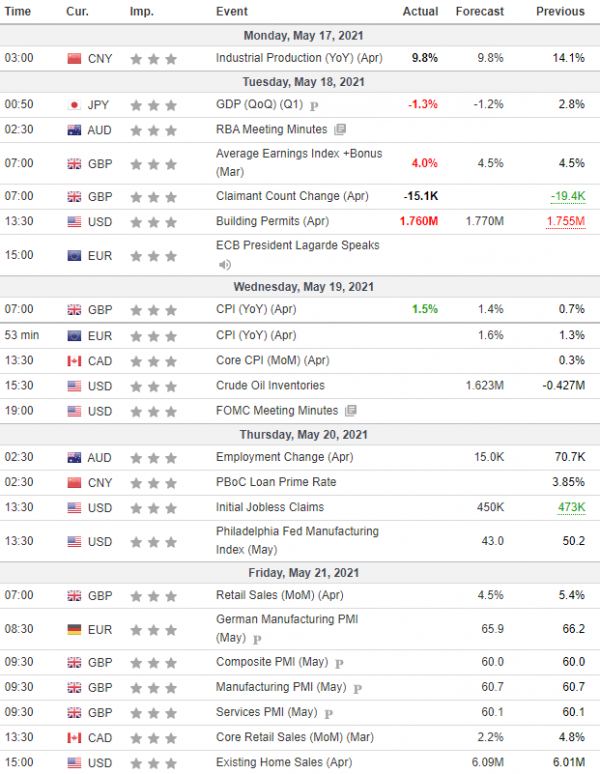 The euro continued to build gains as EU countries ease restrictions and immunization efforts bear fruit. Almost one half of Europeans have now received at least one dose of Covid-19 vaccine.
The British pound strengthened against the weakening dollar. In the UK, indoor dining, cinemas, schools, university restrictions are back to normal. International flights resumed under phase 3 of the reopening plan on Monday.
The USDJPY spiked on heightened inflationary fears in the US. However, the Japanese yen reversed its trend on Thursday as it became clear that, according to Federal Reserve officials, the recent rise in inflation is temporary and no change the Fed monetary policy is necessary.
Triggered by the same conviction, gold prices rose strongly coming close to the $1,900 level as the sell-off in the US dollar alongside lowerTreasury yields continue to boost yellow metal's appeal.
US indexes were helped by renewed confidence in the Federal Reserve retaining its ultra-easy monetary policy. The earnings season is coming to an end and strong earnings from the retail sector again testify to the strength of consumer demand. On the other hand, high valuations hampered the upside trajectory.
Oil prices rose last week as latest economic data from around the world supported expectations of a sustained recovery in demand. The spread of a new variant of the Covid-19 virus has been shrugged off by oil traders. The dollar's weakness also supported crude oil prices.