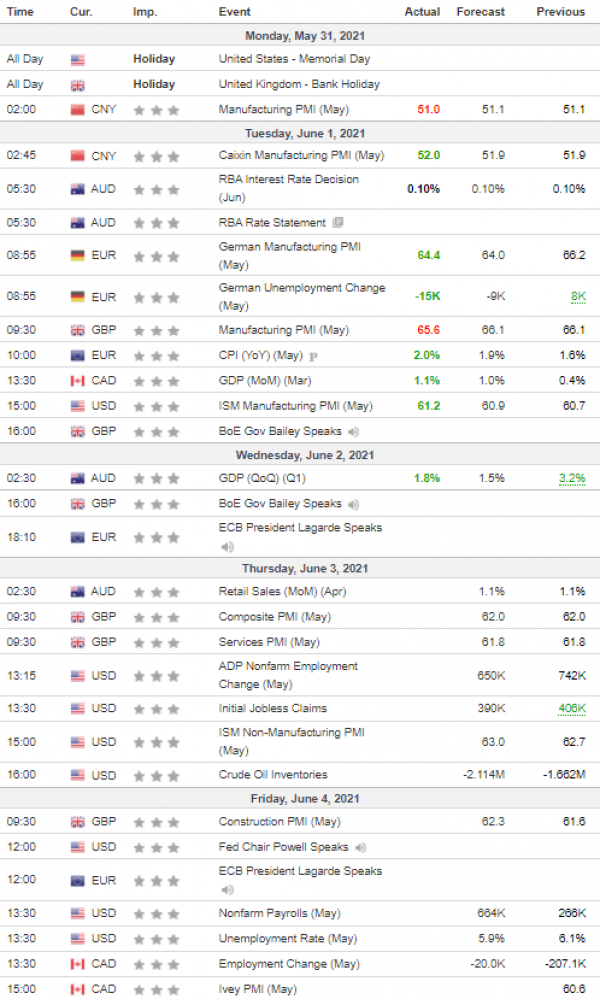 The euro was little changed against the dollar. The shared European currency is trading above 1.22 benefiting from dollar weakness amid hopes that Germany will soon remove Covid restrictions, while Italy is taking another step in its reopening. Around 40% of the old continent's population has already received one vaccine shot.
The British pound saw small gains supported by hints from a Bank of England's official that the British central bank could raise interest rates as soon as early 2022. Immunization optimism prevails over the slight spread of the Indian variant of coronavirus. The reopening of the UK is scheduled for June 21. The Japanese yen weakened against the dollar. COVID continues to worry investors in Asia but is in retreat in Europe and the US.
Gold prices surpassed the $1,900 level. Rising inflation in the US was supportive for the yellow metal. These concerns grew on Friday with the publication of the Fed's preferred gauge of inflation, the Core Personal Consumption Expenditure, which hit 3.1% in April - 0.2% above forecasts.
US indexes slightly rose on depressed bond yields and optimism that the economic recovery will continue at a fast pace.
Oil prices rose last week. Expectations on growing fuel demand during the summer driving season in Europe and the US is pushing oil prices higher. OPEC+ members met on Tuesday and may decide to increase oil production at some point in response to rising demand and higher prices. Some oil from Iran, which could return to the global oil market as a result of the (still pending) nuclear deal between the U.S. and Iran, is to some extent probably priced in to current price levels.