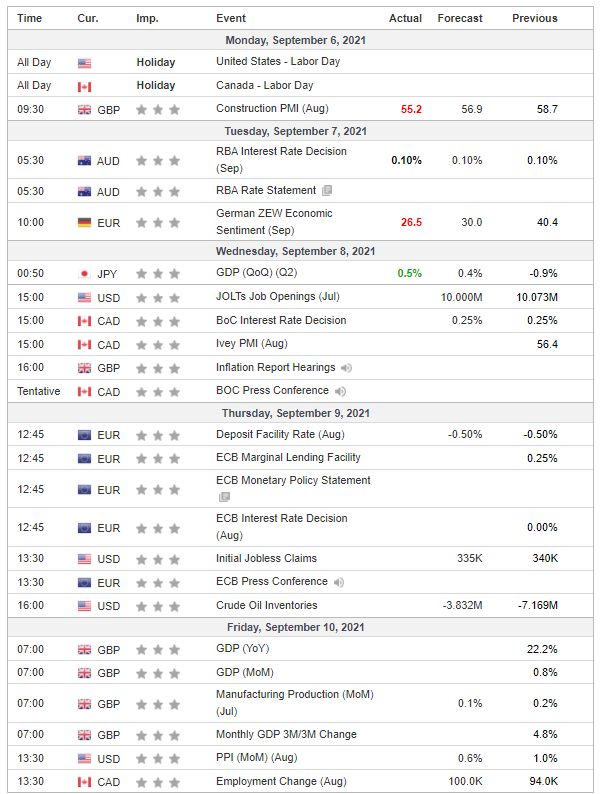 The euro strengthened against the dollar. The surge in the Eurozone inflation to a 10-year high level of 3% prompted hawkish rhetoric from the ECB officials. This lent support to the shared currency ahead of the ECB policy meeting on Thursday. It is unclear whether there is a majority in the ECB Governing Council about the gradual scaling back of the EU central bank's monetary stimulus.
The British pound slightly rose on dollar weakness. The UK and EU extended the post-Brexit grace period over Northern Ireland indefinitely, which provided boost for the pound, while on the other hand, UK Covid-19 cases surpassed 40,000 on a daily basis. The Japanese yen was little changed against the dollar. Overall, the dollar index sank but had an impressive bounce back on Tuesday, taking cues from the recovery in the US Treasury yields.
The gold price broke above the 1,830 level Friday on a worse than expected US jobs report. However, the gold price is retreating towards $1800, as all eyes remain on the ECB outcome on Thursday.
US indexes closed at record highs as the continued monetary support from the US Federal Reserve is still the default option in times to come.
Oil prices were little changed last week. Saudi Arabia sharply cut its crude contract prices for Asian buyers, which sparked fears over slower demand. However, strong Chinese economic data capped losses on Tuesday and provided support to the oil prices. More than 80% of oil production in the Gulf of Mexico remained shut after hurricane Ida, while OPEC+ stuck to its plans to boost production by 400,000 bpd in September.