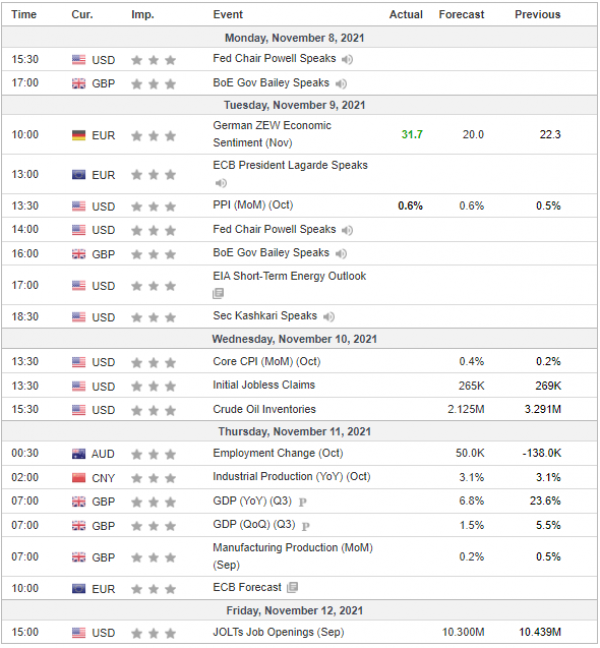 The euro was little changed against the dollar. European Central Bank chief economist Philip Lane repeated the "transitory" nature of current inflation but was relatively optimistic regarding the economic outlook.
Last week, the British pound slid to new lows as the Bank of England kept its monetary policy unchanged with a dovish tilt. Post-Brexit woes continued to weigh on the pound. The EU is waiting for the UK to make the next move in negotiations after clarifying that the union will match the scale of the action if Britain decides to trigger Article 16.
The USD/JPY slid down as the 10-year US Treasury yield fell further below 1.5%. Overall, the US dollar index was little changed hovering around 94 points.
Gold prices rose close to a two month high, well above $1,800. A 1-trillion dollar infrastructure bill was adopted in US Congress, which pointed to fresh dollar liquidity benefiting gold prices.
US indexes are still posting new all-time highs boosted by excellent earnings results of public companies and Fed's ultra-loose monetary policy.
Oil prices were very volatile. China's crude oil imports plunged in October to their lowest since September 2018 and reports that negotiations on an Iranian nuclear deal will begin the end of the month, weighed on oil prices. On the other hand, OPEC+ confirmed its earlier decision of monthly production increases of (only) 400,000 bpd by April 2022 and oil markets remain tight.