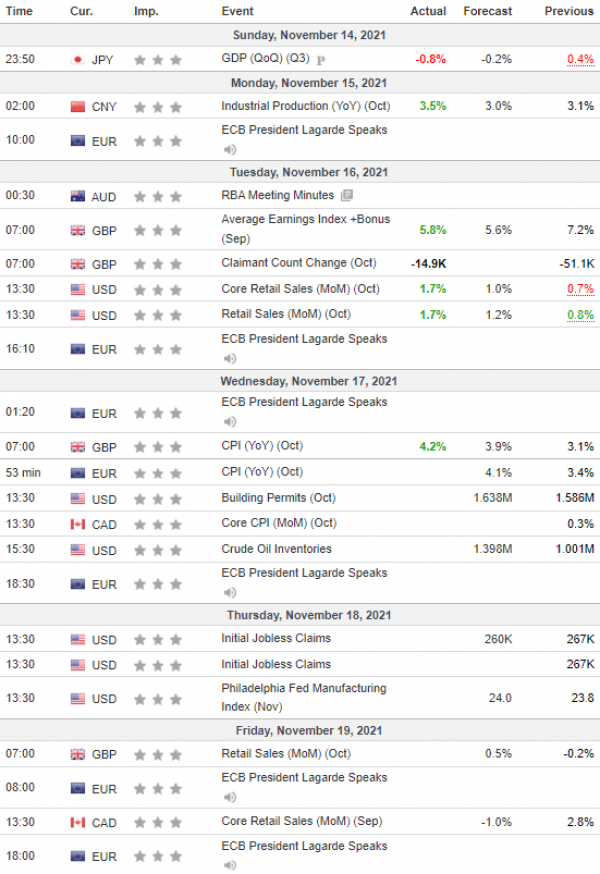 The euro tanked against the dollar. Christine Lagarde, President of the European Central Bank, once again, pushed back against market speculation of a rate hike in 2022. In addition, the worsening health situation in Germany, Austria and the Netherlands is also weighing on the shared European currency.
Last week, the British pound slid to new lows but recovered on Monday. The latest meeting between the EU and UK was much better than last week, while Prime Minister Boris Johnson said that an agreement with the EU was possible and added that they hope to reach a negotiated settlement on the Northern Ireland Protocol.
The USD/JPY continued to rise as the 10-year US Treasury yield rose above 1.6%. Overall, the US dollar index surpassed 95 points and is at the highest level in almost two years.
Gold prices continued their upward trajectory rising closer to the $1,900 level as latest US CPI figures for October, where inflation rose to its highest since 1990, suggest the Fed may be forced to rise interest sooner rather than later in an attempt to curb inflation.
US indexes were little changed and were supported by excellent earnings results of public companies and the Fed's ultra-loose monetary policy.
Oil prices retreated last week after OPEC cut its world oil demand forecast for the fourth quarter by 330,000 barrels per day from last month's forecast. The strengthening of the US dollar also hampered oil prices. However, the oil market will remain tight in the short term, which should lend support to prices.