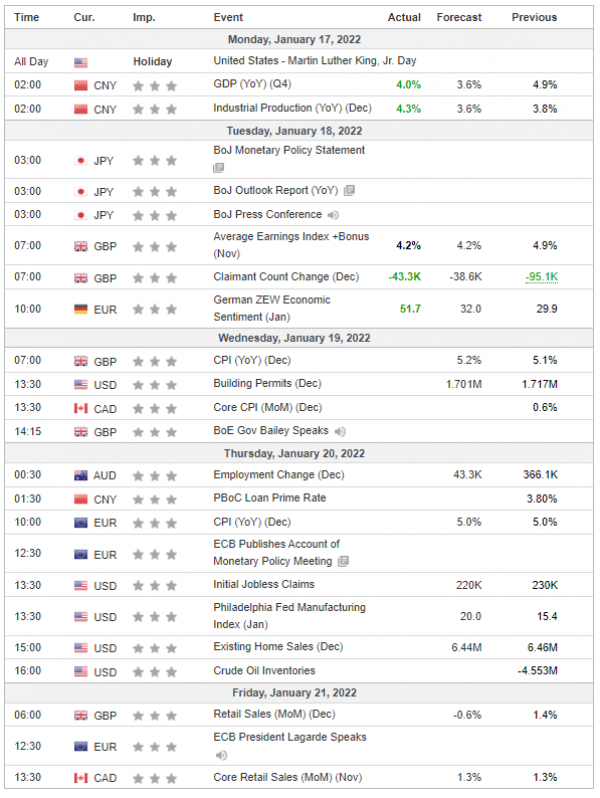 The euro strenghtened against an overbought dollar as market participants priced in quite an aggressive monetary outlook in the US. However, rising US government bond yields provided support for the declining dollar.
The British pound was little changed but exhibited high volatility. The decline in the number of Covid-19 infections in the UK provided support to the pound, as well as unemployment rate, which declined to 4.1% in November.
The USD/JPY was very volatile but little changed. The Bank of Japan stressed its resolve to maintain an ultra-loose monetary policy, hurting the yen on Tuesday, while higher US yields pushed the currency pair even higher.
Gold prices were little changed, still trading above the $1,800 level. High inflation and worries over the spread of the Omicron variant provided ongoing support to the yellow metal's price, while the opportunity cost in terms of rising bond yields continued to weigh on gold.
US stock indexes fell after expectations rose that the US Federal Reserve will hike interest rates 3 to 4 times this year. Meanwhile the earnings season has kicked off with companies including most banks recording positive results at this early stage. On Thursday, Netflix will report its Q4 results.
Oil prices climbed to their highest level since 2014 as possible supply disruptions after Houthi attacks in the UAE added to an already tight supply outlook. Also adding to geopolitical risks are rising tensions between OPEC+ member Russia and Ukraine. In addition, some OPEC countries are struggling to pump at their agreed capacities, due to underinvestment and need for maintenance.