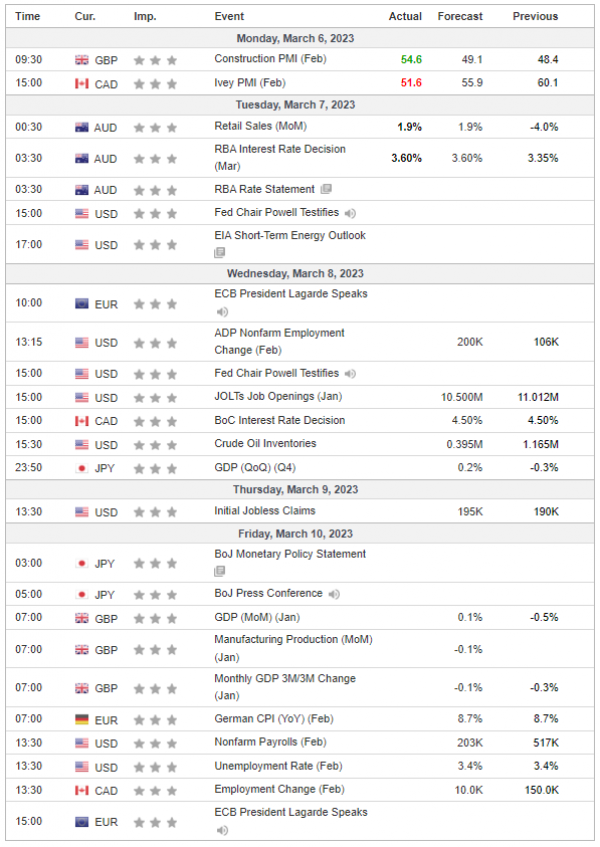 The euro fell sharply against the dollar last week as ECB officials continued to affirm their intention to get inflation under control. Eurozone and German CPI Inflation data came in higher than expected earlier in the week. The dollar pulled back after Fed officials made dovish statements.
The British pound traded higher against a softer greenback after the UK and EU finally signed a deal on the Northern Ireland protocol. The deal still must be voted upon in the UK's parliament but is expected to pass with opposition party support.
The USD/Yen pair hit a two month high but ended the week lower after the greenback fell against a basket of other currencies.
Gold prices pushed to a two week high, reversing some of previous weeks' losses. Fed officials such as Raphael Bostic were more optimistic about US inflation. Bostic stated he was in favour of lower and slower rate hikes.
US stocks traded higher upon more optimistic statements from Fed officials about rates and after Chinese manufacturing data suggested that its economy would grow strongly this year.
Oil prices climbed last week on strong economic signals from China that oil demand is rising to record levels. News that US oil output at 12.3 million barrels per day is still considerably lower than its pre-covid level in 2020 of 13.1 million bpd also supported prices.