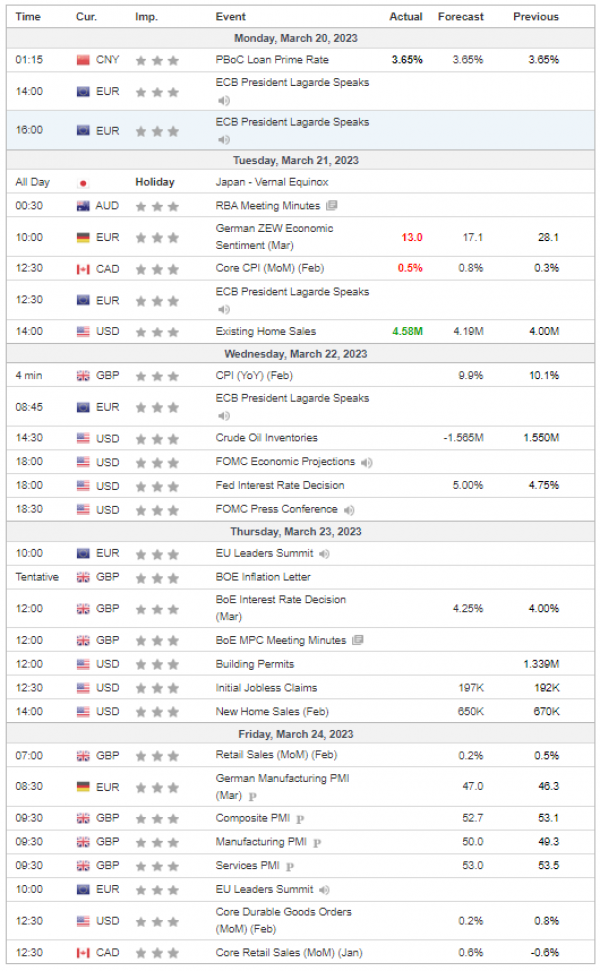 The euro moved lower against the dollar after the mini banking crisis took hold. The near collapse of Swiss bank Credit Suisse put the euro under huge pressure but after the Swiss government announced a bailout the common currency pared most of its losses.
The British pound traded slightly higher as traders scaled back expectations that the Fed would hike interest rates by 50 basis points.
The USD/Yen pair fell as traders took refuge in the safe haven currency after fears that insolvency problems in some banks could be signs of a larger systemic problem in the sector.
Gold prices pushed higher and recorded an eleven month high after investors piled into the yellow metal amid worries over the global banking system and fears over the global economy. Trader talk of an end to the Fed's hiking cycle or the prospect of the central bank cutting rates in the coming months also supported the metal.
US stocks were mixed amid high volatility as traders absorbed developments on failing and bailed out banks and the prospects for Fed moves on interest rates on Wednesday.
Oil prices fell last week as traders moved away from riskier assets. Fears that systemic problems or high inflation could cause oil demand to decline put prices under pressure. Early statements from OPEC officials suggested that the cartel does not intend to intervene to support oil prices. by announcing an additional production cut.