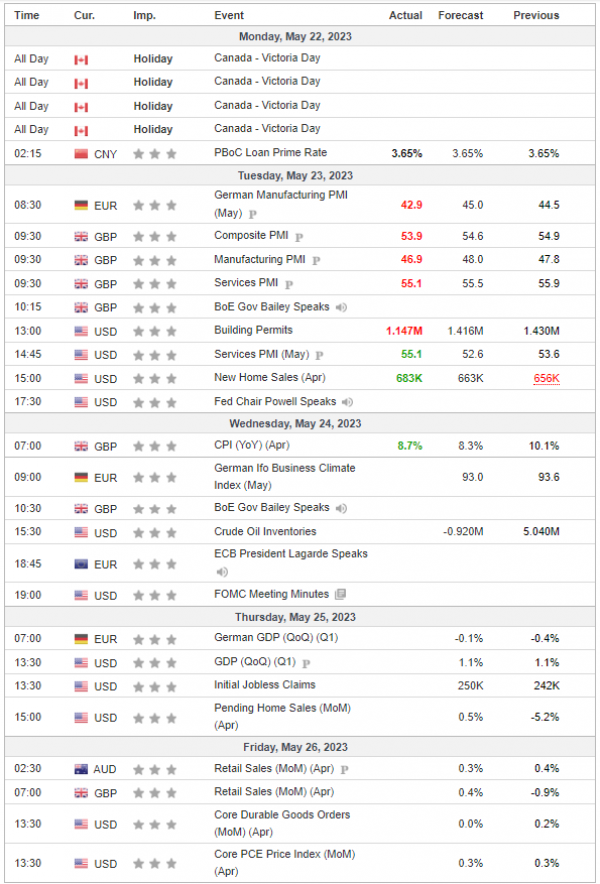 The Eurodollar fell last week as Eurozone inflation came in at 7%, in line with expectations. Late Friday ECB President Lagarde stated the bank will be courageous in bringing inflation down.
The British pound edged lower against the dollar after Bank of England governor Bailey stated he expects price pressures to ease from April.
The USD/Yen pair climbed last week to hit a more than five month high as the yen again lost ground against the safe haven greenback.
Gold prices fell to hit a one month low after the dollar pushed higher making the precious metal more expensive for foreign currency traders.
US stocks jumped last week, with tech stocks leading the charge. The earnings season began to wind down last week with Walmart beating expectations but Alibaba reported mixed results.
Oil prices grew as the US driving season picked up pace. Statistics showed that this weekend's memorial day will be the busiest since 2019.